Welcome to the forums!

To be honest, this technique actually looks a bit underpowered.

If you're looking for increased damage with thrown weapons that's Rank 1, I'd suggest

Ninpou: Shurikenjutsu - Nageriki (Ninja Art: Shuriken Skill - Power Throw)

. You can find it on page 540 of the Naruto d20 Mainfile.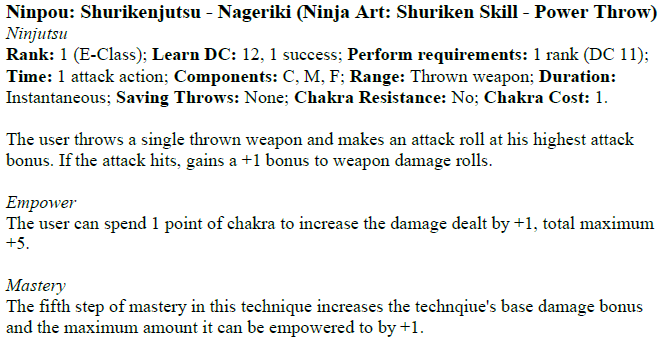 _________________
Don't be a dick! Be a

DUDE!